Porsche is celebrating the 75th anniversary of its first automobile to bear its name — the 356 No. 1 Roadster. For this occasion, the automotive manufacturer has created the Porsche Vision 357. This Vision car is built around Porsche's technology platform 718 Cayman GT4 RS which sees a base horsepower of 493 via a 4.0-liter flat-six. "We created a very special birthday present in the form of the Porsche Vision 357, one which uses the 356 as a basis to underscore the significance of our design DNA," said Michael Mauer, Vice President Style Porsche. "The concept car is an attempt to combine the past, present, and future with coherency, featuring proportions that are reminiscent of its historical archetype and details that visualize the outlook for the future."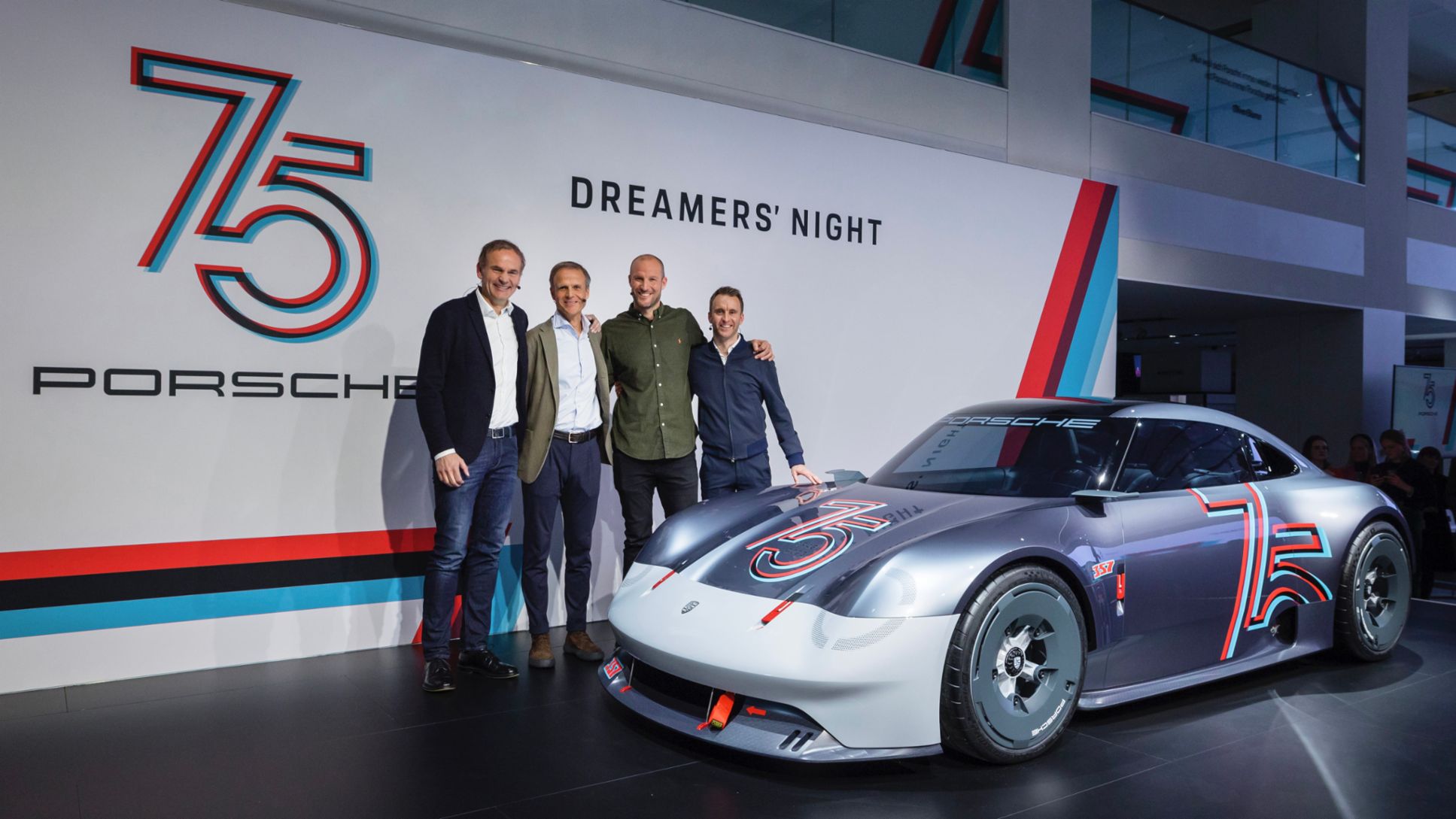 In dreaming up what the iconic 356 would look like in modern times, the Porsche Vision 357 sees a narrow passenger cell with a sloping flyline and big broad shoulders. The 356's split windscreen seen in earlier models has been replaced with black A-pillars where the DLO (daylight opening) graphic gives off the impression of a visor on a helmet. Other details that point back at the original 356 can be found in the round headlights, rear grille pattern, and use of Ice Grey Metallic and Grivola Grey Metallic.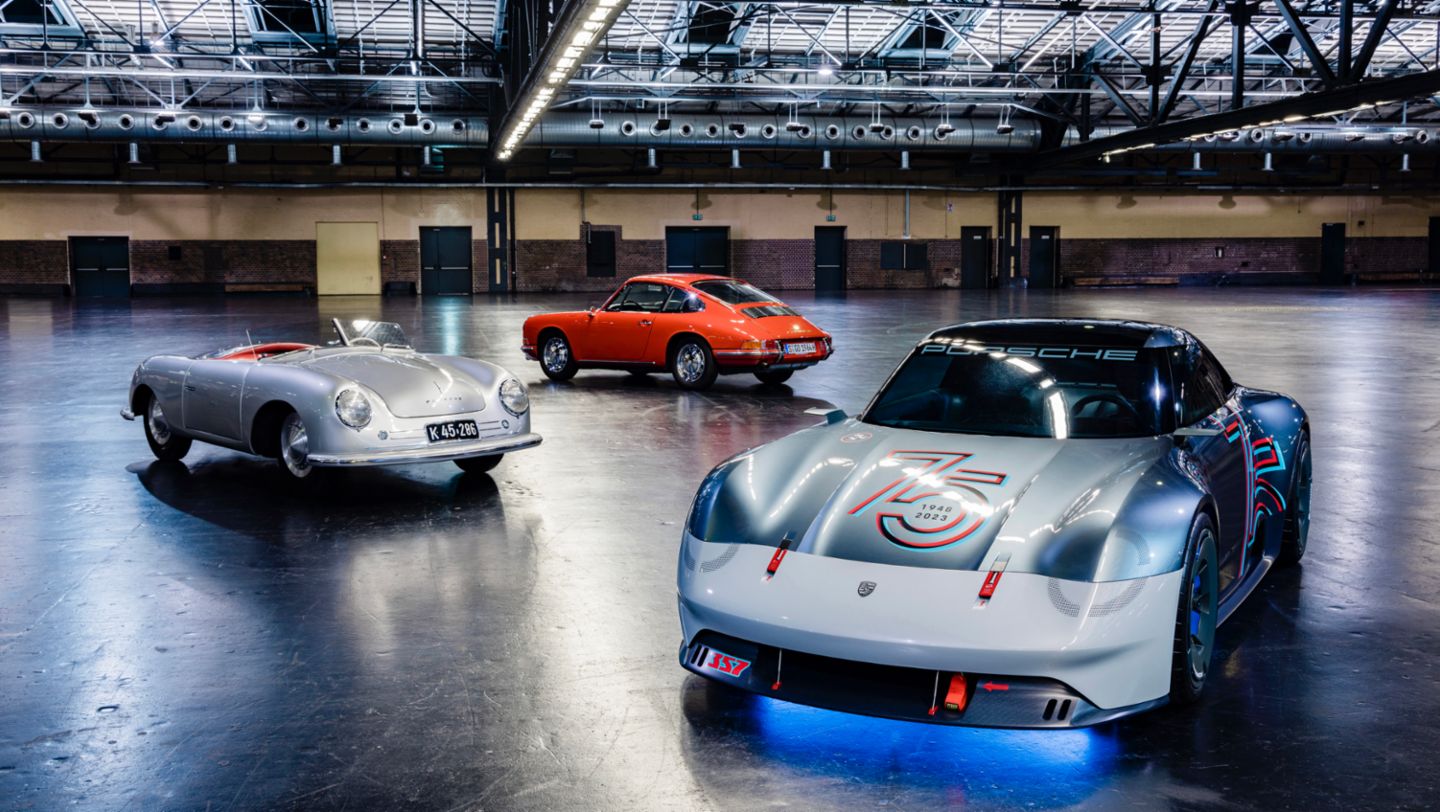 Features in the Vison 357 include magnesium 20-inch wheels with carbon fiber hubcaps, "75" anniversary logos, natural fiber-reinforced plastic side sills, a quick-release jointless hood, ceramic tailpipes with titanium trim, a large front spoiler, and intakes positioned high behind the driver and passenger-side windows. The Porsche Vision 357 is currently on display in Berlin until mid-February.