The two fighters, who currently share the division's four titles, had been negotiating over a scheduled April 29 match at Wembley on social media when one of the sport's major sanctioning bodies made its announcement. WBC champion Fury's suggestion that Usyk receive only 30% of the fight purse earlier on Friday appeared to be seriously jeopardizing the match. Usyk, the heavyweight champion for the WBA, WBO, and IBF, responded to Fury's demands on social media on Friday evening by accepting them in exchange for the British fighter giving £1 million to Ukraine. The WBA then released a statement that read, in part, as follows: "WBA President Gilberto Mendoza received confirmation from Oleksandr Usyk and Tyson Fury's teams that there is an agreement to make the unification fight.
On Saturday evening Fury posted a video on his Instagram alongside Joseph Parker, claiming the pair had just done 15 rounds of sparring in preparation for the fight It has yet to be confirmed whether Fury has agreed to make the proposed donation to Usyk's native Ukraine, which has been under attack from Russia since Vladimir Putin launched an invasion in February 2022. Usyk's agent, Alex Krassyuk, alleged that Fury rejected their most recent proposal, in which the victor would receive 60% of the prize money, and questioned whether the WBC champion really wants the fight. Krassyuk said to iD Boxing: "I can only give you information based on what my partners, Frank and George Warren, my negotiators, have told me. They claimed that Tyson Fury was requesting an excessive amount of money. The world is eagerly awaiting the outcome of Fury and Usyk's fight for the undisputed heavyweight championship. The top competitors in the division are therefore also watching to see where their opportunities might present themselves. When he takes on former world title challenger Carlos Takam on Saturday, live on Sky Sports, French heavyweight and Olympic gold medalist Tony Yoka will be looking to regain his standing. After beating Yoka last year Martin Bakole is highly ranked at world level. But promoter Ben Shalom believes that he will need to push for a final eliminator to get a title shot.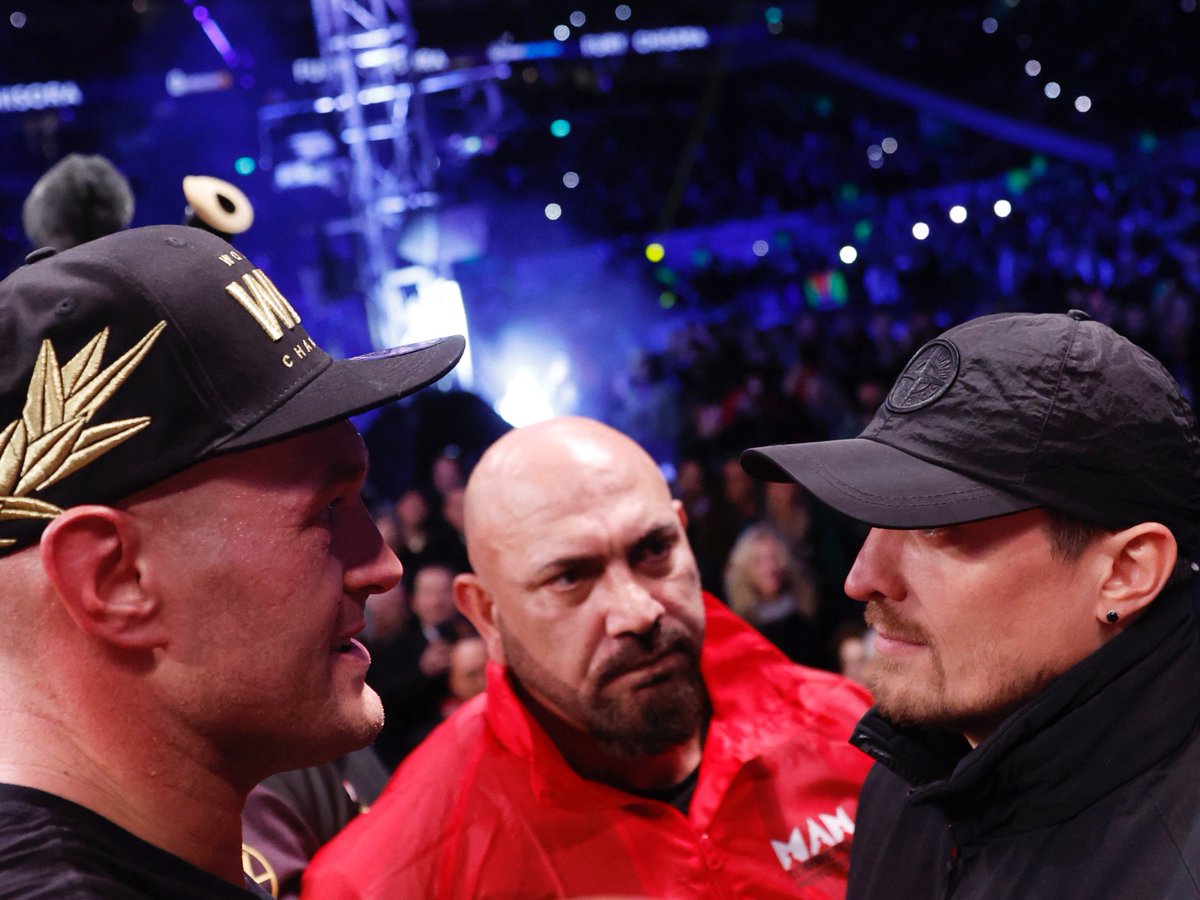 "WBA President Gilberto Mendoza received confirmation from Oleksandr Usyk and Tyson Fury's teams that there is an agreement to make the unification fight. "They request time to work on the contracts to close the deal." Earlier on Friday, Fury had said: "I see all this talk of boxing fights. They want 50 per cent, Usyk and all this 'Tyson is being greedy.' "Where I'm standing, Usyk, you and your team are worth 30 per cent. You either take it, or you leave it, and if you don't want it, go fight Daniel Dubois at The Copperbox and get a few million dollars. "You want to make some real money, come and fight 'The Gypsy King'. "But I will say, for every day from today that you linger and mess around, I'm going to deduct one per cent from the 30 per cent.
"Every day, I'm going to deduct one per cent until you take it, and if you don't take it, go fight Dubois for $2m. No problem. "But how in the world did you ever offer me a deal? Not possible. Tick tock, tick tock." Usyk responded, saying: "Hey, 'greedy belly', I accept your offer. 70/30 split the fight with you on April 29 in Wembley. "But you will promise to donate £1m to Ukraine immediately after the fight. And for every day of your delay you will pay 1 per cent from your purse to Ukrainian people." Fury then posted another video message angrily urging Usyk to "sign the contract".
"Even if Usyk would get zero for the fight, it would still not be sufficient for Tyson to cover his [demands]. "Normally when a fighter doesn't want to fight, he asks for something impossible, and then it's not happening. That's according to my experience. I've been in boxing for almost 20 years and that's what I've seen so many times. "When you're looking for an opponent for your fighter and finding a proper option, and he doesn't want to come, he says, 'pay me 100 instead of five'." - Fury and his promoters were contacted for comment.
Usyk on Tuesday said a fight with Fury was "very important for both of us" and that it must be made. "All four belts haven't been held by one person," Usyk said, pointing out it has been two decades since the heavyweight division had an undisputed champion. "So both of us need this fight." Usyk would expect Fury to be even more of a challenge than Joshua. But previously an undisputed champion at cruiserweight, the 36-year-old believes he can repeat the feat at heavyweight, even against Fury. "I'm not afraid of Tyson Fury," he said. "This will be like any other fight. It's just a big man who has never lost before against a man who has the WBC belt. "Of course it's possible to get carried away but actually this is a normal fight for the right to win all the belts. "If a person is bigger than me, it doesn't mean they're stronger than me. If they have longer arms, it doesn't mean that it will be an advantage. "I've been boxing since I was 15 years old. They kept telling me that I shouldn't be boxing. They told me that I wouldn't become an Olympic champion or a world champion and that I shouldn't have switched to the heavyweight division. "But these were opinions from people who couldn't do it themselves. Personally, I keep praying and move forward. I don't worry about whether I will reach my destination. "It's like a samurai. He doesn't have an aim, he has his path. I have my path too."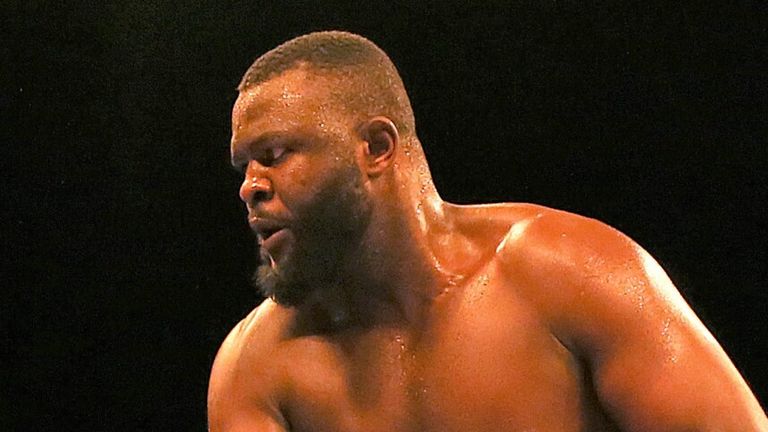 "He is in a position where he feels no one wants to fight him and he's going to have to rely on being mandatory," Shalom told Sky Sports. Bakole has sparred Usyk intensively and so has tested himself against the unified WBA, WBO and IBF heavyweight champion. "I've spoken to Alex Krassyuk a few weeks ago and he believes Martin Bakole outside of Tyson Fury is the toughest opponent and the toughest fighter out there which says everything about what he can do in the division," Shalom said. "We have to hope that this unification gets made and things can start moving because I think that every fighter in the heavyweight division dreams of becoming a world champion, wants to fight for a world title and I think that's why everyone's hoping that this gets made, and if it doesn't then we move on quickly."