Zimbabwe will compete in the Rugby Africa Cup for a place in next year's World Cup. Since their last appearance at the tournament in 1991, the Sables have had seven failed campaigns, with Namibia repeatedly denying them, and the emergence of other teams on the continent, such as Kenya, has made qualifying even more difficult.
Nonetheless, Zimbabwe received a huge confidence boost with a 30-7 win away to the Netherlands on Saturday in their final warm-up game - their first Test match in Europe in 31 years and their first win in Europe.
As a result, the Sables rose seven places in the world rankings to 27th, above the Netherlands and three places behind.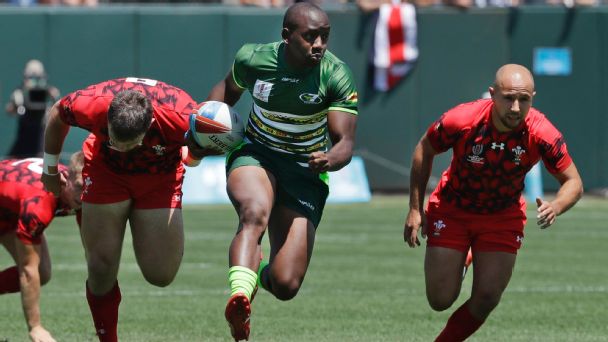 The result moved the Sables up seven places in the world rankings to 27th, above the Netherlands and three places behind Namibia, whom they could face in the Rugby Africa Cup semi-finals in France.
Coach Brendan Dawson believes his team is ready for Friday's last-eight match against Ivory Coast in Marseille, where they need to reach the final to qualify for the World Cup finals.
"We're confident and exceptionally happy going into the Ivory Coast game," said Dawson.
"We won't get beyond ourselves. We weren't too clinical in certain areas like the breakdown against the Netherlands, but we go into the qualifiers as prepared as any team can be."
The main part of the Sables' preparations was participation in South Africa's Currie Cup, where they played as a guest team in the second tier of the domestic competition.
Despite finishing ninth of the 10 teams, with three wins, Dawson felt that it was a useful exercise.
"We came into this tournament understanding that we were going to use it as a building process and that we weren't going to be results-driven," said Dawson, himself a former international with World Cup experience.
"It was all about getting the right squad for the Africa Cup and winning three games there boosted the morale and made the guys understand the system."
Read Also: Google's AI Highlights Human Cognitive Flaw: Confusing Fluent Speech For Fluent Thought