Omie Dale has fond memories of wading as a child, running in water parks, and swimming in water bodies and rivers.
"There's a lot of joy that can be felt when you learn to swim, when you let go of those fears and can get in the water," says Dale, 25, who lives in south London.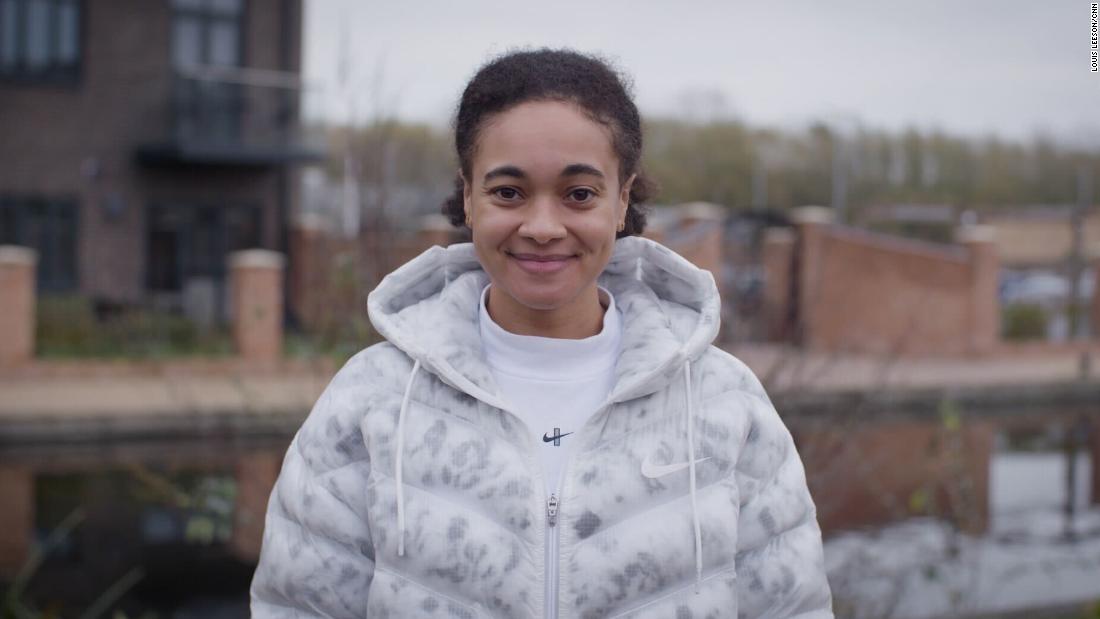 Read Also: Tourism Workers On Strike As To See Komodo Dragons Now Cost $250
While swimming was an enjoyable experience for Dale, the harsh reality was that many black communities in the Britain and US did not have safe access to swimming classes and public pools due to racism and historic segregation - an issue that is particularly alarming, as Dale puts it, it's "the only sport that can save your life".
A history of exclusion
The lack of access afforded to Black communities in Britain is what motivated Dale to become a swimming teacher in September 2019.
"I used to work in Kensington (in London) as a lifeguard and some of the richest people live in that borough, but also some of the poorest," she says. She saw there was a difference when private schools and independent schools would come in and all the kids were able to swim, yet hardly any children of the same age that Dale saw from state schools could swim 25 meters.
"There's a real class barrier in the sport of swimming," Dale adds.
She is a director of Swimunity, a collective offering free swimming lessons to women and children in North Kensington, West London.
It was born in the wake of the Grenfell Tower disaster in 2017, when a residential block caught on fire, killing 72 people -- and leaving many more without homes.
"There's like a lot of people who come to swim lessons ... who have undergone some form of trauma, whether that be water-related trauma or trauma related to their everyday lives," Dale says.
"Many people say it's like an escape from their daily lives or is, actually, the first time that they've taken time for themselves."
While 77% of children from the most affluent families in England can swim 25 meters unaided, only 34% from the least affluent families can, according to a 2021 survey from Sport England, a non-departmental public body that fosters grassroots sports in England.

About 95% of Black adults and 80% of Black children in England do not regularly participate in swimming, according to Sport England's report, published in January 2020.
Likewise, about 93% of Asian adults and 78% of Asian children, including those with Indian, Pakistani and Bangladeshi heritage, do not regularly participate in swimming, the same research found.
This trend extends to the US, where nearly 64% of Black children have "low" or no ability to swim, compared with 40% of their White peers, according to 2017 data from the country's national governing body for the sport at a competitive level, USA Swimming.
The underrepresentation of Black people in the pool in the US can be traced back to the early 20th century.
Public swimming pools became popular in North America in the 1920s and 30s and were initially open to all. However, Northern politicians stipulated a "Whites Only" rule, referencing racist fears about Black men fraternizing with White women.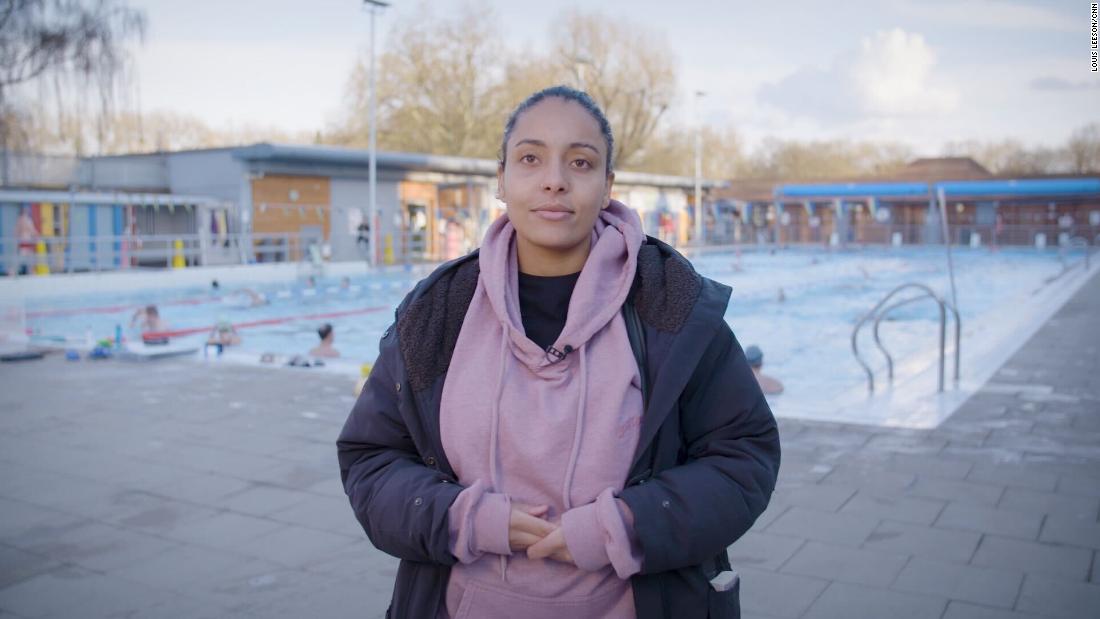 Even after legal racial segregation ended in the US in 1964, public pools continued to be hostile environments. As people of color began to use public pools, White swimmers retreated to the privacy of their own pools and private clubs, where expensive fees continue to be an economic barrier for Black families who cannot afford the cost.
Similar examples in Britain illustrate how racial and class inequalities lead to the systemic exclusion of Black people in pools. For example, more than 4.2 million people in the UK live in ethnically diverse communities where Covid-19 national lockdowns resulted in the closure or mothballing of pools, according to Swim England -- England's national swimming governing body -- and the Black Swimming Association (BSA), a UK-based charity that aims to encourage more African, Caribbean and Asian communities to take up swimming.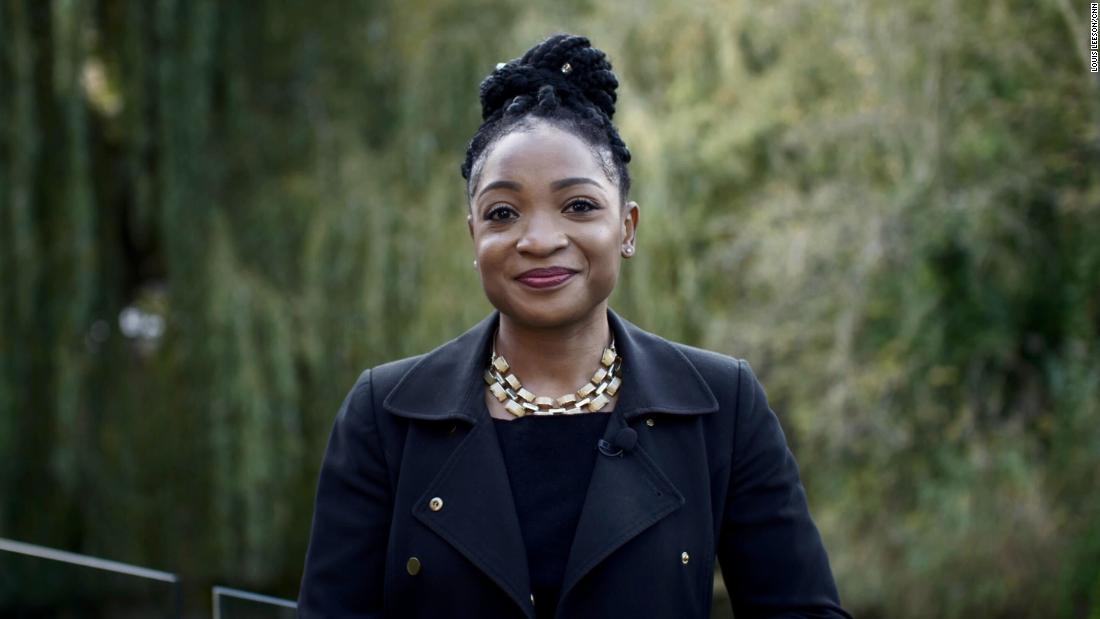 'We cannot keep recovering bodies'
Globally, drowning is the third leading cause of accidental injury-related death and at least 236,000 people die each year from drowning, according to 2019 data from the World Health Organization (WHO). Children are particularly affected, with drowning being one of the top five causes of death for those aged 1-14 years in 48 of 85 countries studied by the WHO.