Earning money while traveling the world seems like a pipe dream. But it is possible. Here are some opportunities to earn money while traveling according to Ghania H.
1. Freelancing
Freelancers have the freedom to work from anywhere, be it their home, a cafe, a park or any other place in the world. If you have a skill that will let you freelance like content writing, graphic designing, editing etc. you can work for a few hours in the day and travel for the rest.
2. Click Stock Photographs
If you love capturing images, then this is a great way to earn money while traveling. You can explore new places around the world and take stock images. You can sell these online and can earn a decent amount of money based on your experience and quality of images.
3. Start a Travel Blog or YouTube Channel
When you visit a new place, you can write about your experiences and post it on a blog or website. You can even document your journey in a video and post it on YouTube. You will not only earn money but you can also grab good sponsorship deals that will let you travel literally for free. But you need to be a little patient until you get ample followers/readers/subscribers for this to happen. But if you are consistent, there is a possibility it may happen sooner or later.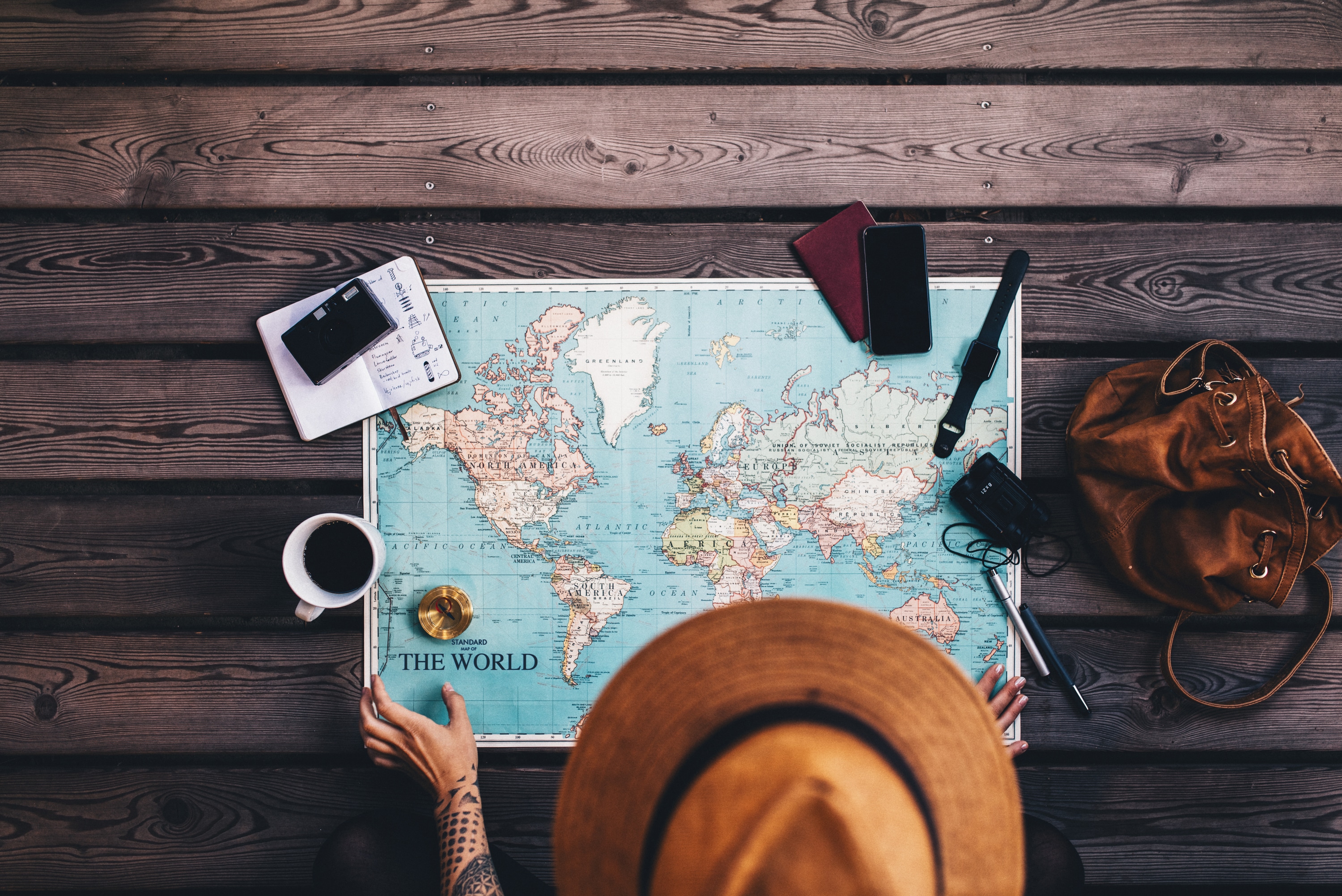 4. Work as a Yacht Crew or Cabin Crew Member
There are also certain occupations that will let you travel around the world. But you will have a hectic schedule. You can opt to become a part of the crew on a Yacht or in an airline. This way, you can explore new places while you are on a paid job.
5. Sell Local Products on Your Website
You can start a website and sell local products bought from the places you visit on it. Be it decor items, unique apparel, spices etc. you can earn a decent amount by selling these items online. Make sure you don't charge an exorbitant price. Just keep a small percentage of profit on each product and you will be good.
Read Also: Travis Barker's Son, Landon, Performs With MGK In New York